FACES TIME: What's Going On
FACES MINI-GRANT PROGRAM

GUIDELINES

2017-2018

FACES, the Foundation for Auburn's Continuing Enrichment in Schools, established a mini-grants program for the educators of Auburn City Schools. The purpose of the grant program is to provide funding for selected enrichment projects that promote creative or innovative learning experiences for students. Each grant may be fully or partially funded up to a maximum of $600.

The complete application form consists of an information page and two question/response pages. All sections must be complete.

Guidelines for Submission:

The 2017-2018 application form must be used.
The application must be typed and limited to the space provided on the given forms. Handwritten applications will be disqualified.
No more than two applications will be accepted from each individual. You may submit one grant as an individual and one grant as a member of a group in a secondary grant writer role.
Do not list the name of the school in the body of the grant. Proposals with the name of the school in the body of the grant will be disqualified.
The three unstapled pages of the grant application will be submitted to the FACES mentor at the school. The school mentor and principal at the school will review and approve each grant proposal before it is submitted to FACES.
The deadline to submit any grants is October 1, 2017. Awarded grants will be announced and funds made available in November.

Guidelines for Spending:

Accountability for grant implementation will be from grant recipients to the FACES director. Grant recipients will complete an evaluation as requested by the FACES director.

Each recipient is responsible for spending the awarded grant money prior to June 30, 2018. Unspent funds will be returned to FACES.

Grant materials may follow a grant recipient to another school in Auburn City Schools if the teacher transfers to a different campus. However, if a grant recipient leaves the school system, the grant materials remain property of Auburn City Schools and should remain at the awarded school. Questions should be referred to the FACES director.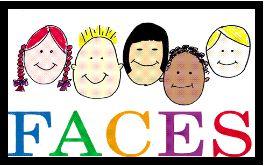 FACES (Foundation for Auburn's Continuing Enrichment in Schools) is the Foundation organization partnering with Auburn City Schools to provide resources for innovative classroom opportunities for students.
FACES Forms for the 2017-2018 Grant Season

Use the form below to submit your application for a FACES grant. Submit a paper version of the form to your school-based FACES mentor. The scoring rubric for grants is included below for your reference.

FACES Application Form 2017-2018