FACES TIME: What's Going On
FACES Applications for Fall 2019 are now open! Download the forms below and talk to your FACES Mentor! All applications are due to the FACES Director by October 1st. Individual school deadlines may be sooner.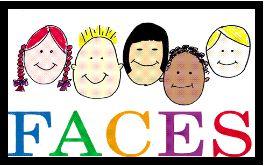 FACES (Foundation for Auburn's Continuing Enrichment in Schools) is the Foundation organization partnering with Auburn City Schools to provide resources for innovative classroom opportunities for students.
FACES Grants Awarded!


135 FACES grants were submitted representing all thirteen schools in Auburn City Schools. After the competitive scoring process, 78 grants were awarded. The top grant writers in each school are shown below. Congratulations to all the 2018 FACES grant recipients!

Purposeful Patio Paint, Carolyn Wilson and Holly Hendrickson (Auburn Early Education Center)

A Classroom with No Walls--An Outdoor Learning Space, Phase I, Caley Bloodworth and Jessica Bowlin (Auburn High School)

A Celebration of Alabama's Contribution to Apollo 11, Laura Crowe (Auburn Junior High School)

Creating Musical Bridges: Sing, Say, Dance and Play Music of Asia, Rob Lyda (Cary Woods Elementary)

Mapping and Coding in the Classroom, Nancy Chastonay (Creekside Elementary School)

Discovering Rhythms in Our Favorite Books! Ginger Key (Dean Road Elementary; Dianne Wilson Award Winner)

Remembering the Great War: Alabama and World War I, Beverly Helm (Drake Middle School)

Honoring 9/11, Jenny Ferguson (East Samford School)

Composite Materials--Materials Working Together Work Much Better, Bruce Zutter (Ogletree Elementary)

You Can't Taste a Book by its Cover: Increasing Students' Hunger for Good Books through a Book Tasting, Donna Stark (Pick Elementary)

Great Dimensions: Art in 3D, Rebecca Wall (Richland Elementary)

Taking Learning to a New Dimension, Christi Keith (Wrights Mill Road Elementary; Carol Pittard Award Winner)

Robots and Relationships: Building Students One Block at a Time, Kimberly Roberts (Yarbrough Elementary)