FACES TIME: What's Going On
FACES Grants Awarded


Congratulations to the recipients of the 2017-2018 FACES grants. Grants with the highest scores at each school are celebrated below:

Emily Antoniak, ESS, Medical Mystery Pathology

Melanie Beatty and Haleigh Rusk, AEEC, Fine Motor Fun

Blake Busbin, AHS, Land of Freedom: The Civil Rights Movement in Alabama

Jennifer Dempsey, Amber Goolsby, & Amanda Kaye Bain, WMR, "Pay It Forward" with a Gift of Reading

Beverly Helm, DMS, Remembering the Great War: Alabama and World War I

Ginger Key, DRES, Rhythm and Rhyme: You Say It, I Play It!

Katie Lindsey and Shannon Brandt, YES, Reading Around the World in 30 Days

Rob Lyda, CWES, What Do You Do With an Idea? Code and Compose Melodies

Anne Roge and Laura Crowe, AJHS, Attach Yourself to Something Larger II

Rebecca Wall, RES, Cave Kids

Betty Weeden, PES, Sir Cumference's Math Festival

Bruce Zutter, OES, Now You're Cooking: Green Engineering Solar Ovens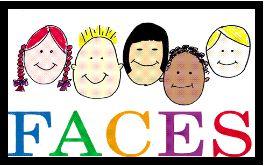 FACES (Foundation for Auburn's Continuing Enrichment in Schools) is the Foundation organization partnering with Auburn City Schools to provide resources for innovative classroom opportunities for students.
FACES Celebration Reception


The FACES Celebration Reception will be held Thursday February 22nd at 4:00 at the Auburn Chamber of Commerce. The Auburn City Schools Teachers of the Year as well as the 2017-2018 FACES grant recipients will be honored at the reception. The winners of the Carol Pittard Award and the Dianne Wilson Award will also be announced.