FACES FACTS: Who We Impact
FACES supports teacher leadership through FACES Mentoring.

Each school has a FACES Mentor who helps teachers with the grant application process. These mentors are an integral part of the FACES program. The mentors below do a fantastic job growing their teachers!


Emily Antoniak, East Samford School

Courtney Bass, Drake Middle School

Blake Busbin, Auburn High School

Laura Crowe, Auburn Junior High School

Lori Paul, Wrights Mill Road Elementary School

Sarah Hillyer, Creekside Elementary School

Katie Lindsey, Yarbrough Elementary School

Rob Lyda and Sandra Beisel, Cary Woods Elementary School

Jennifer Mesman, Richland Elementary School

Andrea Newman and Ginger Key, Dean Road Elementary School

Deana Hooks, Pick Elementary School

Tonya Keene, Auburn Early Education Center

Phil Wilson, Ogletree Elementary School
FACES awards teacher grants for innovative and creative projects and resources in the classroom.

In the 2020-2021 grant cycle, 30 grants were awarded to teachers in all 13 schools.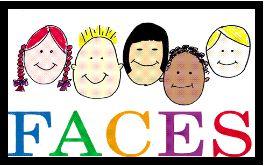 FACES (Foundation for Auburn's Continuing Enrichment in Schools) is the Foundation organization partnering with Auburn City Schools to provide resources for innovative classroom opportunities for students.