Race to the Red Carpet Fundraiser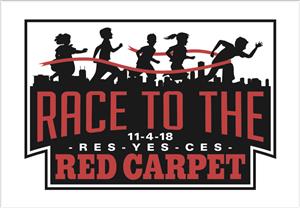 Time to break out the sequins, bowties, feather boas and any other paparazzi-worthy running attire!
Race to support Richland, Creekside and Yarbrough Elementary Schools as their PTOs partner to host this fabulous event to raise funds to support teacher grants, technology in the classrooms and student behavior incentives!
Visit with our amazing sponsors who will have VIP Tents and food trucks. Don't forget to get your picture taken on the Red Carpet with AUBIE!
Important Dates:
Kick off pep rally- Friday, September 14 at 1:45
Please be on the lookout for collection envelopes to go home after the pep rally and prize announcement.
Creekside's Fundraiser-S.O.A.R. (Support of Academic Resources) Week is September 17th - 21st.
Race to the Red Carpet will take place Sunday, November 4th at 3pm!