How can you help FACES?

1. All proceeds from special Helping Schools car tags can go directly to FACES. See the guidelines at the link below.

Helping Schools Car Tag Information

OR

2. Employees of Auburn City Schools can make a payroll deduction that will go directly to the FACES fund. Complete the form below and turn in to the Payroll Department at the Central Office for information.

OR

3. Monetary donations can be made directly to FACES. Contact information for donations can be found in the sidebar on the right.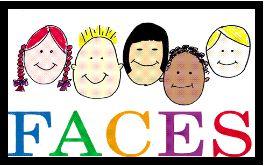 FACES (Foundation for Auburn's Continuing Enrichment in Schools) is the Foundation organization partnering with Auburn City Schools to provide resources for innovative classroom opportunities for students.
FACES

855 E. Samford Avenue
P.O. Box 3270
Auburn, AL 36831-3270

Questions?

Contact

Martee Moseley, FACES Board President

334-321-2371

mmoseley@myMAX.com