What is FACES?

FACES is a group of community citizens and business partners who have joined together to support and enhance the educational program of all Auburn City Students. The mission of FACES is to promote innovative opportunities that enrich the educational experiences of students in Auburn City Schools. The Foundation provides funding of mini-grants, up to $600, to teachers promoting classroom enrichment through creative programs

These programs encourage and recognize outstanding classroom teaching through its Awards of Excellence program.

The Foundation is administered by a board of 16 Auburn community volunteers and is a non-profit 501 (c)(3) organization.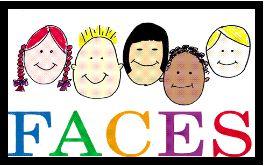 FACES (Foundation for Auburn's Continuing Enrichment in Schools) is the Foundation organization partnering with Auburn City Schools to provide resources for innovative classroom opportunities for students.
FACES

855 E. Samford Avenue
P.O. Box 3270
Auburn, AL 36831-3270

Questions?

Contact

Martee Moseley, FACES Board President

334-321-2371

mmoseley@myMAX.com