Welcome to the Pick Elementary School Library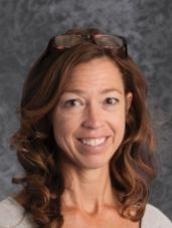 Phone: 334-887-2116
Email:
Degrees and Certifications:
BS in Physical Education - Jacksonville State University MS in Physical Education - Auburn University MS in Educational Media -University of South Alabama MS in Educational Leadership - Auburn University
Mrs.

Deana Hooks

Our library mission is to help students grow as readers. Although checking out books is not an option right now, there are many other ways to access stories and books.

One of the best things parents can do for their children is encourage reading. Books at or slightly above current reading level are best, as books that are too difficult may discourage the love of reading. The Five Finger Rule is a helpful tool for determining whether a book is too difficult. If a child can read an entire page without struggling with 5 words, the book should not be too hard.

Another great way to grow a reader is reading aloud! By reading aloud the first few chapters you will help your child become engaged in the book. Picture books are valuable too as they often model more complex sentence structures along with new vocabulary words. Don't forget there is great value in having books read aloud in addition to independent reading. They are hearing new vocabulary words, making complex story connections, and some children have better comprehension through a read aloud.

Please email me if you have any questions or ways I can support you and your child.

More Resources:
Get Book Reviews and Recommendations from the Book Review Link page. You can order great books from Amazon and they will be at your house in a few days!
Read library books online. E-books are on Destiny, our on-line library catalog. (The tree icon below) Select Pick, and under 'Material Type", select Electronic Book (eBook). Click on Keyword and all of our eBooks will be there for you to open and read, or even download to your device.
Go to our school Biblionasium site. Biblionasium is the fun, reading-focused social network for kids ages 6-13. Connecting kids in an encouraging community of friends, family and their educators, Biblionasium excites, engages and encourages a love of the written word. Kids can log their reading, play games, complete reading challenges and earn rewards within a safe social network built especially for them. To access our student accounts - choose log in with Destiny. The student will then select our state and our school, Pick Elementary. When it requests students to log in with their Follett account, they will put in their Computer lab credentials. Access free Digital Books from the Book Company ABDO. This company has graciously put all of their electronic books online for free through May 31st.
Visit the Auburn Public Library and go to the Tumblebooks website. There are many picture books and chapter books and students can listen to the story or read independently.
Library Search Link

Meet Mrs. Hooks

I have been a school librarian and technology coordinator for 14years. Prior to that I was a PE Teacher for 14 years. I have a Masters of Physical Education, Educational Media and Educational Administration. I have taught at Cary Woods, Ogletree, Richland and Pick. I received National Board Certification in 2019!