Let's have some fun with the link below!

https://www.audubon.org/get-outside/activities/audubon-for-kids

I am leaving the projects for last week up as some students have not completed the art.

I am adding a fun project for you to try!

Get creative and send me a picture of what you come up with.

shgoodling@auburnschools.org

When you finish watching the video,

exit out of that page!

3rd grade

Let's get ready to make a Monet painting. First watch the movie above about Monet.

4th grade

Watch the video above and then we will paint!

5th grade

See the information about Ted Harrison above and then let's make art!

Try to upload the Artsonia app on to your iPad or device!

or here is a link Artsonia

Once you have the App loaded, aim the camera or your device at the QR code.

It should take you to Ogletree's Artsonia.

Once there, begin typing in your name. You should see the correct grade you are in.

Please watch the video for complete instructions.
About the Teacher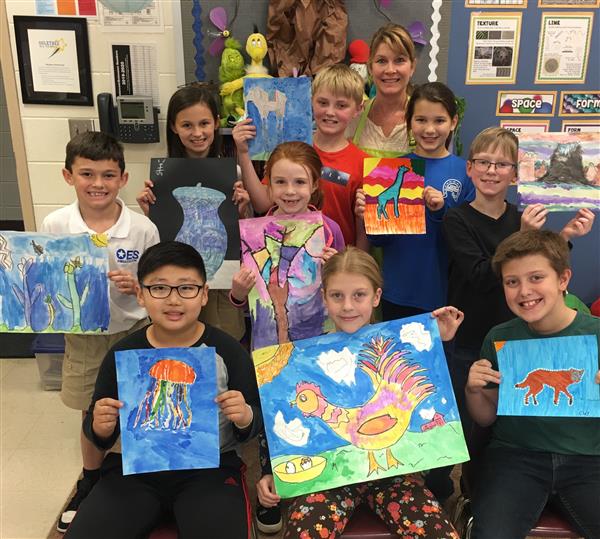 Phone:
Email:
Degrees and Certifications:
Art - Sarah Goodling

I have been a teacher at Ogletree for 17 years and love it! I have a Bachelor's Degree in Psychology, a minor in Graphic Design, and a Master's Degree in Elementary Education. I have been a Technology Instructor, First Grade Teacher, Fourth Grade Teacher, and Art Teacher. My three children attended Ogletree and loved every minute. I enjoy traveling, painting, framing, and spending time with my children. I look forward to working with your children and hope they love our school and art as much as I do!

737 Ogletree Road

Auburn, AL 36830

(334) 887-4920