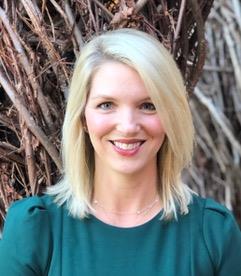 Phone:
Email:
Degrees and Certifications:
Letter from the Principal
Dear Auburn Early Education Community,
It is my pleasure to serve as the principal of Auburn Early Education Center. Most recently, I served as assistant principal at Auburn Early Education Center. Previously, I taught second grade at Auburn Early Education Center, first grade at Wrights Mill Road and kindergarten and first grade at Austin Elementary in Dunwoody, Georgia totaling 22 years in the classroom. This gives me actual experience in grades kindergarten through second grade.
My education includes a bachelor's degree in Elementary Education from Auburn University, a master's degree in Educational Leadership from Georgia State University, and a specialist degree in Instructional Leadership from the University of West Alabama. Most recently, I received National Board Certification (Middle Childhood/Generalist) where I expanded my knowledge of content and curriculum.
I love learning, and it's a delight to share that love with students. I believe that every child can learn. I believe that schools should be nurturing, inviting, engaging, and a safe place that encourages creativity and a love of learning that lasts a lifetime. Auburn City Schools seeks graduate students with career/college-ready skills. As a PreK – 2 school, AEEC is in the perfect position to build a strong foundation that makes this a reality for our students.
I am excited to work alongside the wonderful staff at AEEC to make this a successful year for all of our students, families, and community.
Sincerely,
Glori Lammons
Click here to email Mrs. Lammons
Glori Lammons, EdS | Principal | Auburn Early Education Center
721 E. University Drive | Auburn, AL 36830
ph: 334.887.4950 | auburnschools.org/aeec