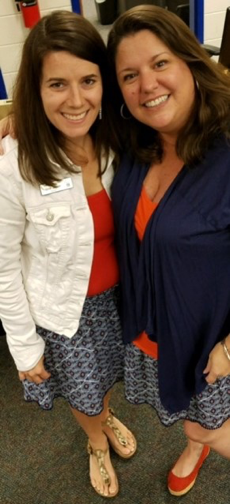 Phone:
Email:
Degrees and Certifications:
East Samford School Media Center

Welcome to YOUR Media Center!!!

Mrs. Johnson and Ms. Cindy love book talking with students and enjoy helping students find books that are on their reading and interest level. Please come see us!

Karen Johnson, Media Specialist Click here to email Mrs. Johnson
Cindy Anderson, Media Assistant. Click here to email Ms. Cindy

MISSION STATEMENT

The East Samford School Library Media Center exists to provide a welcoming place for students and teachers to have equal access to books and materials, to motivate and encourage students to read, and to become effective users of information and technology.

LIBRARY HOURS / SCHEDULE

Monday - Friday 8 a.m. to 3:25 p.m.

As a student at ESS; you will have "fixed" and "flexible" times to come to the Media Center. The "fixed" time is your once a month Media Class with your Language Arts teacher and your scheduled team IE day. See the schedule below for your team's day and time. The "flexible" times are during homeroom, A, B, C, D, E and Static periods on a pass from a teacher. Students will need to sign in on one of the iPads at the circulation counter. There will be an office 365 form that each student will need to complete when coming to the library on a pass.

BOOK CHECK OUT POLICIES

You may check out 2 books at a time for 2 weeks. We will place a due date reminder card in the front of your book when you check it out. Please reference the most recent date on this card. We do allow for holds to be placed on books. You may renew books as long as another patron is not waiting to read those books.

LOST/DAMAGED MATERIALS

Accidents happen! If a student loses or damages a book, he or she will be responsible for the cost to repair or replace the book.