About the Teacher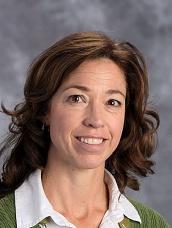 Phone:
Email:
Degrees and Certifications:
Deana Hooks

I have been a school librarian and technology coordinator for 12 years. Prior to that I was a PE Teacher for 14 years. I have a Masters of Physical Education, Educational Media and Educational Administration. I have taught at Cary Woods, Ogletree, Richland and Pick.
About Our Library
Mission of the Pick Elementary Library

The library is central to the learning process and Pick Elementary provides students with the knowledge and grand ideas to promote the love of learning, reading and discovering. Our programs support the curriculum of the school by ensuring all students and staff are effective users of ideas and information.

This mission is accomplished by

providing intellectual and physical access to materials in all formats
providing instruction to stimulate interest in reading, viewing, and using information and ideas
teaching information literacy skills necessary to access, use and evaluate information from a variety of sources
working with other educators to design learning programs and projects that meet the needs of individual students
providing opportunities for student creativity and growth through technology and makerspace projects
developing 21st Century Learning Skills of collaboration, cooperation, digital citizenship and global learning


The library provides print, non-print, and electronic resources for students, faculty, and parents. Students utilize library resources to complete assignments, explore ideas, and to select from a wide variety of recreational reading on many topics. Pick students will become independent library users, informed users of information, and life-long learners.

Library Program

The library operates on a flexible schedule. All classes utilize the library. Students may come at any time to check out a book, research information, read independently, and explore individual learning projects. Teachers work collaboratively with the librarian to schedule research projects and literature-appreciation lessons. Third through fifth grade have weekly scheduled visits.

Circulation Policy

All students have a library notebook and a library card. Our book check out period is one week. Third grade students may check out one book at a time and fourth and fifth grade students may check out two books at a time. This is to encourage responsibility! Students also have the opportunity to earn more check outs by earning rewards or completing reading challenges. Students may have their limit extended for a project or an assignment. Books may be renewed up to two additional times unless they are on hold for other students. The student must bring the book to the library in order to renew the book.

Damaged and Lost Book Policy

Accidents happen! If a book is accidentally damaged, the student should report the damage so that the library may, if possible, repair the book. If a book page accidentally rips, please do not attempt to repair the book at home. The library uses special book tapes and glue that resist heat and will not discolor. If a book is lost or damaged beyond use, the student will pay the cost of the book so that it may be replaced for the library.
Civil War Reconstruction Web Sites
Library Links on Symbaloo
Choose from these websites to find information on the state capitols. You must use at least 3 websites. Write down which websites you visit.

Website 1

Website 2

Website 3

Encyclopedia of Alabama - State Capitol

Website 4

Website 5

Website 6
Click Here to Access the Daily Tumble Book Read Aloud