About the Teacher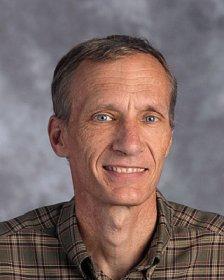 Phone:
Email:
Degrees and Certifications:
Dr. Bruce Zutter

What is Venture? Venture is a weekly enrichment time for whole classes of students in grades three through five. Each year there are one or two areas of study around a common science or engineering theme. In past years, students have studied various ecosystems around the world, wood, trees, solar energy, wind energy, maglev trains, water use, flight, birds and space exploration. This year third grade students will explore structural engineering as they design, build and test paper bridges. Green and solar engineering will be explored by fourth grade students. Students will read about a girl and her family living in Botswana and her desire for an alternative to the time consuming, and ever ever more difficult, process of gathering firewood for use in cooking fires. Fifth grade students will explore rockets as they build straw rockets and then test various factors that influence the distance they travel. The exploration of rockets will conclude as they explore water bottle rockets by first using computer simulation to examine various factors affecting launch height and then use that knowledge to design and build their own water bottle rockets.

Many classroom activities involve use of the 5-E learning cycle model in which students may be presented with various problem solving and/or building and design challenges. Students work together in pairs or small groups to assist in the development of cooperative learning and problem solving skills they need now and in their future careers. Activities often require students to engage in scientific and engineering practices: ask questions and define problems; plan and carryout investigations; develop models; analyze and interpret data; use math and computer technology; construct explanations and design solutions; engage in argument from evidence; and obtaining, evaluating, and communicating information.

Two extracurricular enrichment opportunities are offered for fourth and fifth grade students through the Venture program. The first opportunity is participation on the OES competitive robotics teams. Selections for the teams are based on completed applications, teacher evaluations and interviews from mid-August through early September. Teams begin practice in mid to late September and practice at least weekly through February. Teams compete using the VEX IQ robot platform in VEX IQ sponsored events within the state of Alabama.

Fourth and fifth grade students also have the opportunity to participate in the Elementary School Science Olympiad. The Science Olympiad consists of individual, pair, and team science/math events that students study and train for at home and after school one to two days a week from February thorugh April. Students then compete against students from other schools at the competition held in April on the Auburn University Campus. Information on Science Olympiad is made available to students and families in January once the event coordinators forward it to schools.

I look forward to working with the children at Ogletree to develop their interests, skills, reasoning, and problem solving in the areas of science and engineering. If you have questions about the Venture program, please feel free to email me.